Vodafone Qatar is the "World's Fastest Mobile Network," according to results from consumer-initiated tests taken with Speedtest® by Ookla®, making it the new global benchmark for mobile network speed. This #1 ranking for median mobile download speeds for Qatar on Ookla's Speedtest Global Index™ for November 2022 reflects Vodafone's continued investment in its network and goal of delivering the best connectivity experiences to its customers in Qatar. 
The Speedtest Awards™, presented by Ookla on February 5, 2023, revealed Vodafone Qatar as the fastest mobile operator worldwide in Q3-Q4 of 2022. The award was presented to Vodafone on stage in Barcelona, Spain, as part of Mobile World Congress (MWC) 2023, on February 28.
Receiving the award and representing Vodafone Qatar at the ceremony were Ramy Boctor, chief technology officer, and Mahday Al-Hebabi, enterprise business director. A fireside chat then took place, where they were able to share insights on how Vodafone has consistently invested in its network to achieve this milestone, what it means for the business and its customers, and its plans for the future.
Speedtest Awards are reserved for an elite delegation of network operators that have delivered exceptional internet performance and coverage. The prestigious recognition follows a rigorous analysis of data obtained from millions of tests performed on Speedtest by users across networks all over the world to measure internet connection speeds between July and December 2022. Based on Ookla's assessment, Vodafone Qatar led the rankings with a Speed Score™ of 238.56 points, far surpassing other mobile networks.
Ramy Boctor, CTO at Vodafone Qatar, commented on receiving the accolade: "Vodafone Qatar is immensely proud to be recognised as the fastest mobile network in the world. This achievement is a significant milestone in our strategy that we created and have been working towards since 2018, and we have now achieved our ambition of delivering first-class internet connectivity and coverage to our customers."
He continued, "This award reaffirms Qatar's position as a global leader in mobile internet connectivity and coverage and showcases our tireless efforts in driving forward the country's digital transformation agenda, in line with the Qatar National Vision 2030."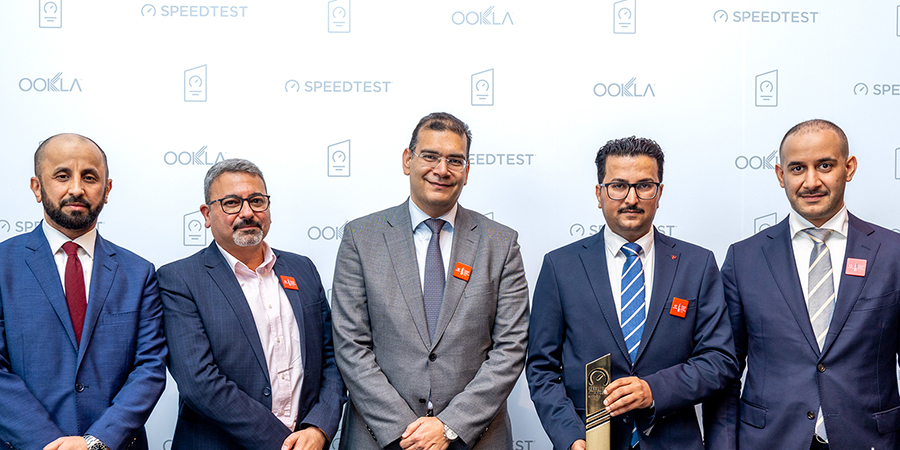 As a demonstrated leader in technology and digital innovation, Vodafone Qatar has been at the forefront of enabling a digitally connected and digitally aware society via its robust network, range of smart solutions and collaborative partnerships. Such efforts have had a strong bearing on Qatar's global standing in internet quality and efficiency.