Telecom Review had the opportunity to conduct exclusive interviews with Ericsson's top C-level executives as well as the leaders of Ericsson Middle East and Africa (MEA).
Börje Ekholm, President and CEO of Ericsson, Fadi Pharaon, President of Ericsson Middle East and Africa (MEA), and Mathias Johansson, Vice President and Head of Ericsson Saudi Arabia and Egypt, Ericsson MEA shared Ericsson's vision of the future and what they consider key for progress, Ericsson's presence in the Kingdom of Saudi Arabia, and the essence behind empowering local female talents, among other interesting insights. Additionally, Fadhel Issa, Head of Networks for Customer Unit at Ericsson MEA imparted about smart factories' innovation in the Industry 4.0 era.
Ericsson exhibited strong performance in 2021. To what do you owe this success and how would Ericsson continue this path in 2022?
Börje: We did a couple of changes in 2017 where we increased our commitment and decided to lead on technology, thus developing the best, most cost efficient solutions. Of course, that is contributing to the success in 2021 and I'm convinced those two factors will contribute to the success in 2022 as well.
5G transforms all aspects of society today. How does this help achieve Ericsson's new vision and purpose of creating connections that make the unimaginable possible?
Börje: We should think of the digital infrastructure as a national critical infrastructure. We often think of it as a means allowing us to communicate. However, I think it offers a much more fundamental change, because it will allow our society to digitalize.
Consumers are indeed presenting high interest in digital. Even governments are digitalizing. Digital infrastructure will change the way we work, live, and function. So, we should expect to see profound changes.
How does the company plan to foster more conversations and partnerships to realize its 2030 vision?
Börje: It is critical to understand that in the new world it's not about one's self only. Today, we're seeing technologies becoming horizontal. The network, for example, is a horizontal platform. In a horizontalized world, I think we're going to need to see more partnerships. So, it is crucial to plan how to work in an ecosystem, how to work with our operating customers as partners, how to work with universities as partners, and how to work with other companies, even be competitors, as partners. So, in our opinion, the future is going to be much more about ecosystems.
In the end of last year, we announced our intent to acquire Vonage, which is a new way to transform business horizontally. What is interesting is that we can thereby start orchestrating the 5G APIs and really expose them to a developer.
That is the way we think the world is shaping and that is how we need to interact with the Vision 2030: To start forming those partnerships and ecosystems that can help realize the Vision 2030. We will only do that by actually providing our part of expertise before somebody else contributes with their part in that ecosystem.
The Middle East is one of the most significant operating markets of Ericsson. How does your participation in LEAP 2022 reflect this position?
Börje: I stress again the importance of the ecosystem as a critical pillar for the future. So participating at this event is actually very important as an initiative to form those new types of partnerships. That is why we have engaged here and it's one of our major engagements. We want it to be significant because we think that it is going to shape an ecosystem.
Telecom is an essential and dynamic industry. How does a global ICT leader like Ericsson intend to respond to the ever-changing demands across verticals?
Börje: We are providing the horizontal infrastructure for the world and for 5G. We believe that when we talk about the future, connectivity is a bit taken for granted. We give a lot of importance to technologies - AI for example - but we forget that all of them depend on a connectivity that is secure, reliable, and always available. That is the purpose of the 5G infrastructure. So, by focusing on our position in the ecosystem, we can actually help each vertical to succeed.
Moving forward, how do you see Ericsson, under your leadership, progress further in terms of corporate growth and customer-driven innovation?
Börje: We want to be technology leaders in mobile infrastructure. But then, what we need to do is ensure that we allow innovation to happen. For that, we are interacting with universities through our 'Ericsson Innovation Awards' where we invite students from around the world to innovate on top of connectivity to solve some really big problems. In addition, we are engaging with startup companies and innovation hubs, like here in Riyadh, where you can allow startups, entrepreneurs to innovate on top of the 5G infrastructure. Plus, we are launching different types of initiatives around the world such as hackathons, in a bid to leverage the infrastructure to create new applications.
We need to expose our infrastructure to entrepreneurs and in return, they are going to create the new applications.
What is Ericsson's main focus in the R&D?
Börje: Our main focus is on the mobile infrastructure and we are almost entirely geared up. We spend a little over $4 billion annually on R&D mainly and we have about a quarter of our people working in R&D today.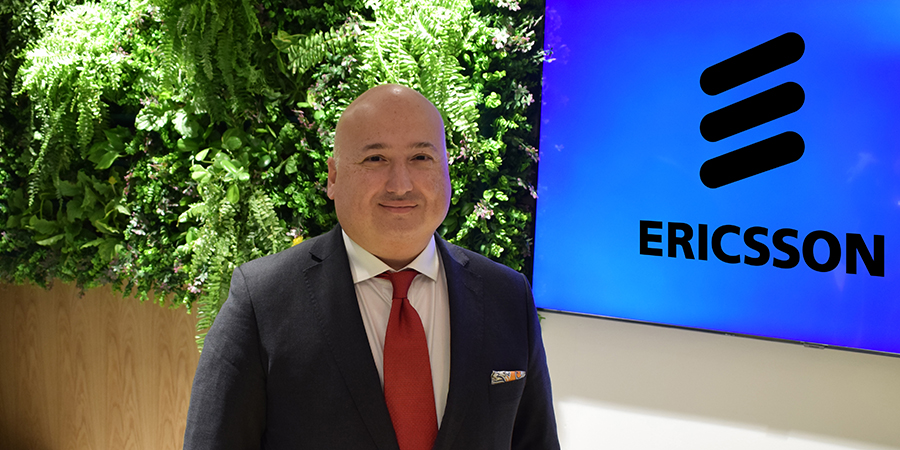 ICT holds a key role in enabling Saudi Vision 2030
Fadi Pharaon highlighted how the ongoing tech innovation in the Kingdom impacts the region as a whole.
What makes LEAP an ideal stage to showcase Ericsson's innovation?
Fadi: We are super honored to be here at LEAP. We committed to it by having an active participation via both a physical booth as well as our thought leadership speeches on the event's stage including a speech by our Group CEO and president who physically joined the event. We look at it in the context of the Kingdom of Saudi Arabia's Vision 2030 and everything that they want to achieve in the years to come.
We see that ICT holds a very important role in order to do so. Coming here to the LEAP exhibition and conference gives a chance to all of us working in the ICT ecosystem to showcase and identify all of the opportunities and the challenges of consumers, industries, and enterprises and demonstrates how ICT can actually alleviate that.
It gives us an opportunity in our booth here to show multiple demos and ongoing use cases from around the world and how we can contribute to the customers within the Saudi market.
Having said that, which verticals or solutions would be leveraged by Ericsson, specifically within KSA?
Fadi: This is exactly what we are discussing with our customers. For example, we're examining how to take the next steps to monetize 5G, which has been up and running in Saudi for three years already. We're ready because of a lot of interest to engage with enterprises in the industrial world.
Moreover, we have different use cases, ranging from verticals like mining, manufacturing plants, and healthcare. We are working on trying to bring in all these use cases on the ground and see how we can deploy them and how we can scale that from here.
As a leading 5G transformation partner, how will 5G deployment be accelerated in the MEA region?
Fadi: We have multiple facets of 5G. One is the radio part, the other part is the core on the cloud. I would say in the Gulf nations, 5G is really in the top league globally, in terms of deployment. We see also very progressive regulation across the region, where they're providing more spectrum so that the operators can have even bigger bandwidth offered through 5G. Hence, we believe that it's definitely a very exciting journey together in this market.
In your perspective, how will the telecom industry as a whole evolve within the Kingdom and how will this impact the whole region?
Fadi: There's a realization here to bring a lot of knowledge and really build a knowledge-based economy, which will utilize ICT as a way to bring the Kingdom forward towards its visions. We see that there's a lot of collaboration right now in this ecosystem to bring talents. We are also investing in talent as we bring in graduates for instance in the Ericsson operations here in Saudi Arabia. We have also actually concluded a memorandum of understanding (MoU) with King Abdullah University of Science and Technology (KAUST) where we will conduct research together in the realm of 6G.
Those are examples of how we can collaborate in the Kingdom to ensure that we have what it requires — the talent, the solutions, and execution powers to make the Kingdom take a global lead in terms of deployment of new technology.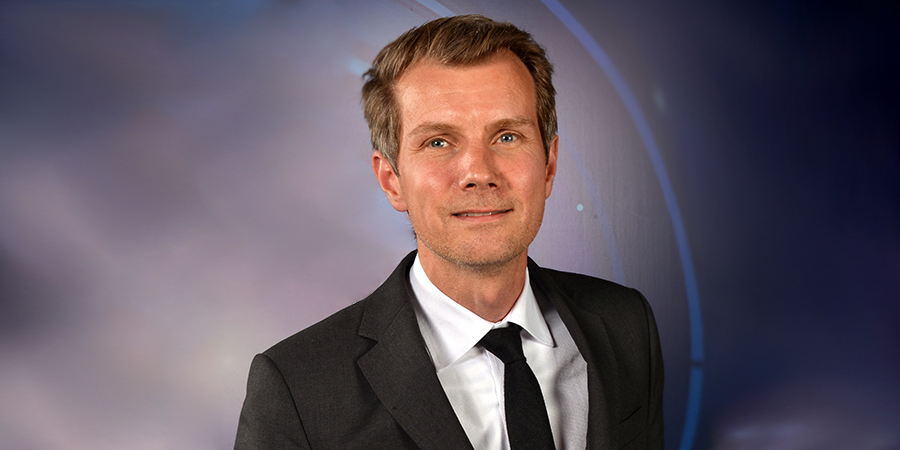 Ericsson empowers women in KSA
Since 2017, the number of female hires in Ericsson KSA has been on the rise. Mathias Johansson enlightened us on the significance and reason behind this initiative.
What is the essence behind Ericsson empowering local female talents in KSA?
Mathias: The principles of diversity and inclusion, which we hold dearly, are the essence of our efforts towards women empowerment in the Kingdom. With the development of local female talent being essential in Saudi Arabia's journey towards realizing Vision 2030, we have focused on driving local innovation and developing talent competencies through programs and initiatives in the Kingdom, such as our 5G Innovation Hub. As we head towards the realization of Vision 2030, Ericsson is working towards empowering more Saudi women in the field of science, technology, engineering and mathematics (STEM). As part of our graduate program, we have recently hired over 100 Saudi fresh graduates, 50 percent of which are women.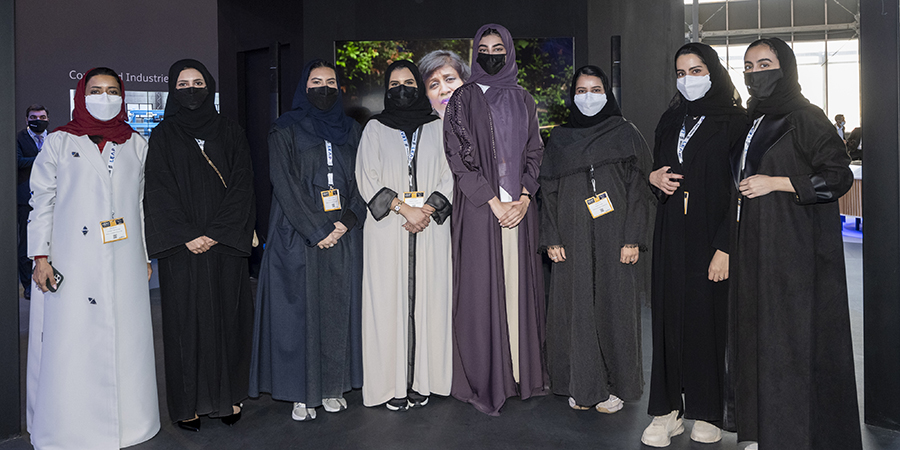 During LEAP, how did these local female talents represent Ericsson's tech innovation?
Mathias: About 18 female employees from our office in Saudi Arabia were actively present at the Ericsson booth to present our exciting live demonstrations around 5G, Internet of Senses, Artificial Intelligence (AI), and more. We are extremely proud of this and will continue our efforts to push the local women of Saudi Arabia to join the Nation's workforce. Our ambitions around women empowerment in the Kingdom have always been focused on hiring, promoting, retaining, and growing our female talent through mentorship and networking as well as providing them with adequate education and training to excel in their field. We are committed to continuing on this path and look forward to encouraging our local female talents to be bold and take on new challenges.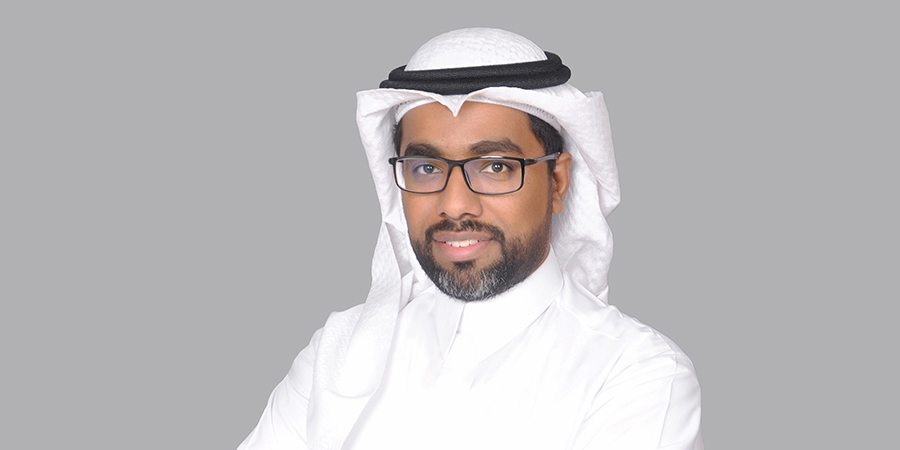 Industry 4.0: The road to smart factories
Fadhel Issa talked about how 5G in the Industry 4.0 era revolutionizes the manufacturing industry.
What do steam engines, factory assembly lines, and computers have in common?
They are all products of the first three Industrial Revolutions that shaped global economies and changed how we as a society lived, worked, and interacted with each other.
Today, as we stand at the cusp of the Fourth Industrial Revolution (4IR), technologies such as 5G will transform the next wave of automation and pave the way for Industry 4.0. Experts, in fact, suggest that the 4IR will be the most disruptive period for manufacturing since the first steam engine.
With 5G, factories can transform the way goods are produced and delivered. 5G networks offer manufacturers and telecom operators the chance to build smart factories and truly take advantage of technologies such as automation, artificial intelligence, augmented reality for troubleshooting, and the Internet of Things (IoT).  The mobile 5G technology will allow for higher flexibility, lower cost, and shorter lead times for factory floor production reconfiguration, layout changes, and alterations, enabling intelligent factories to drive productivity and efficiency, while lowering carbon footprint.  
Limitless opportunities
According to a report from ABI Research, deploying dedicated cellular-enabled Industry 4.0 solutions can generate an operational cost savings return of 10 to 20x over five years. In aggregate, these solutions can generate 8.5% in operational cost savings, which equates to $200 to $600 per square meter per year for a factory or industrial site.
However, economies empowering their manufacturing sector need to understand why and how they can develop the right connectivity strategies to unlock this value.
In Saudi Arabia, for instance, the National Industrial Development and Logistics Program (NIDLP) aims to transform the Kingdom into a leading industrial powerhouse and a global logistics hub - focusing on Industry 4.0 - to generate new job opportunities and enhance the Kingdom's trade balance and maximize local production.
Driven by Saudi Vision 2030 and its digital initiatives to fulfill the strategic themes of building a 'thriving economy, a vibrant society and fueling an ambitious nation', the Kingdom today is among the foremost countries with the ambition of utilizing technologies such as 5G to transform the economic and social landscape of the nation.
This is evident in the Kingdom's drive to increase technical infrastructure readiness from 50% to 100% by 2025 in industrial cities. This initiative aims to benefit more than 40 industrial cities in Saudi, containing over 7,600 factories. It offers the manufacturers opportunities to explore and adopt digitization and automation techniques and tap into new growth markets.
Furthermore, through a public-private partnership, the Kingdom has been able to collaborate on emerging technologies such as AI/MI, IoT, Edge, robotics, and many more to support the nation's robust manufacturing sector. Ericsson's 5G Innovation Hub in Riyadh, for example, was established to help the Kingdom leverage 5G cellular technology by testing new 5G-related use-cases and gain market insights on how it can positively impact Industry 4.0 alongside other growing sectors. Today, 5G is transforming industries, and together with Ericsson, businesses can pave the path toward a fully connected and optimized factory floor. 
5G fueled outlook
The rise of Industry 4.0 is the biggest change facing the manufacturing sector today. Yet, through 5G's limitless connectivity and real-time cyber-physical collaboration it represents a paradigm shift in how factories of the future will operate. Today, no factory can afford to stay away from smart manufacturing and risk losing out on new growth opportunities.  These are exciting times for Industry 4.0, as manufacturers redefine business to create massive efficiencies and opportunities across the value chain. The Saudi manufacturing sector is well-positioned to capitalize on these changes and establish itself as a leading manufacturing and industrial powerhouse.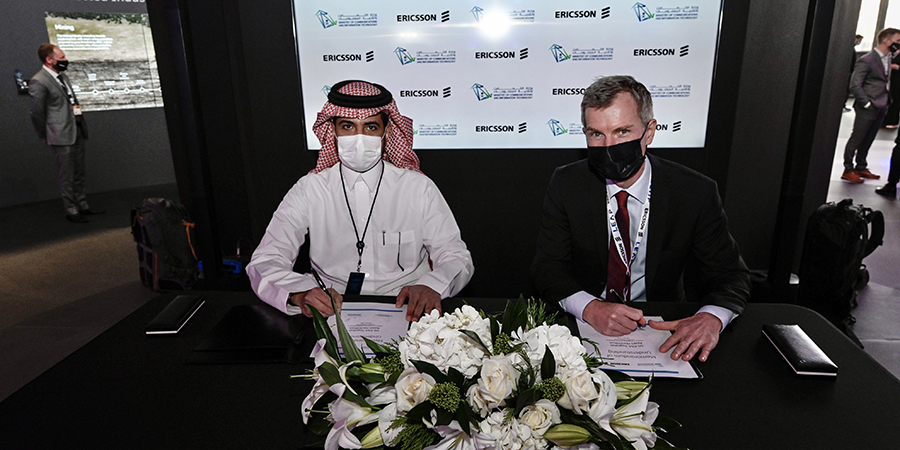 KSA 5G Together Apart hackathon
In collaboration with the Ministry of Communications and Information Technology (MCIT), Ericsson announces the launch of the KSA 5G Together Apart hackathon in the Kingdom of Saudi Arabia.
Mr. Ibrahem Alnasser, Assistant Deputy for Digital Entrepreneurship and Inclusion at MCIT says: "5G technology has the power to transform every single citizen's life, and that is why we have invested in developing this infrastructure. Public and private partnerships are vital to ensuring the goals of the national vision are achieved. By actively engaging with skilled and talented Saudis, we have an opportunity to develop innovative ideas that help to transform our nation. This hackathon is an important platform to foster innovative ideas and develop commercially viable solutions that address the focus areas of Saudi Vision 2030."
The hackathon consists of two engagements: inspirational panel discussions and the hackathon competition. The virtual panel discussions kickstarted on 22nd of February 2022, in the presence of industry and thought leaders, and is open to the public to inspire the wider Saudi society.
The competition, to be held between 24th -26th of March 2022, will bring together qualified mentors with innovators, students, and entrepreneurs from across the Kingdom to create teams that hack for the future and develop solutions which contribute to creating a vibrant society, a thriving economy and an ambitious nation – the core pillars of Saudi Vision 2030.
The KSA 5G Together Apart hackathon will task participants to find innovative solutions using 5G based on five themes that align with the long-term vision of the Kingdom of Saudi Arabia. Ericsson calls on young and vibrant Saudis to imagine how 5G can contribute to the pillars of the Kingdom of Saudi Arabia's Vision 2030 to transform the nation into a diversified economy.
The KSA 5G Together Apart hackathon comprises of five main challenges with complementary panels to stimulate and inspire the teams' solutions namely:
Panel and Challenge 1: 5G impact and World Class Healthcare
Panel and Challenge 2: 5G Role and the Future of Entertainment
Panel and Challenge 3: Trusted Tourism with the rise of 5G
Panel and Challenge 4: Impactful Industrial 5G Technology
Panel and Challenge 5: 5G-and-beyond: Smart Cities & Transportation
Mathias Johansson, Vice President and Head of Saudi Arabia and Egypt at Ericsson Middle East and Africa says: "The KSA 5G Together Apart hackathon is another demonstration of our commitment to Saudi Arabia and its long-term goals. We believe that collaborative efforts are essential to reshaping the Kingdom's economy and society. In working together with the Ministry of Communications and Information Technology to establish the hackathon, we are aligning with the technological and innovation mandates of helping to digitally transform the Kingdom, creating efficiencies and new ways of working to future-proof the nation for decades."
Celebrating more than five years of the establishment of Saudi Vision 2030, Ericsson hopes to showcase the power of connectivity and 5G in propelling the nation forward. The KSA 5G Together Apart hackathon ultimately aims to support Saudi Arabia's reimagination for advancements in society and the economy through the power of 5G technology. 
A total of five winning teams will be chosen - one winning team from each challenge area. The five winning teams will receive support in developing and scaling their solutions. One team will receive the grand prize to visit Ericsson's headquarters in Sweden to pitch their solution and interact with the entrepreneurial community.
The registration for interested participants is ongoing via https://www.ericsson.com/en/events/together-apart-hackathon-ksa and will be closed on 10th March 2022, while the winner announcement per theme will be on the 27th of April, 2022.