Telecom Review has been cordially invited to the first day of Ericsson at Expo 2020 Dubai, held at the Sweden Pavilion. Under the theme "Imagine Possible," they unveiled the vendor's new time-critical communication solution and shed light on how technology is making the impossible possible as well as how next-generation technologies will enable the fourth industrial revolution.
Kicking off the event is the master of ceremonies, Fida Kibbi, VP & head of Ericsson MEA's marketing & communication. She said, "Every day, we imagine the impossible and we make it possible with technology. Every day, we reach new heights and with collaboration and co-creation, there is no impossible. Today we are going to hear insights on how technology is creating a better world."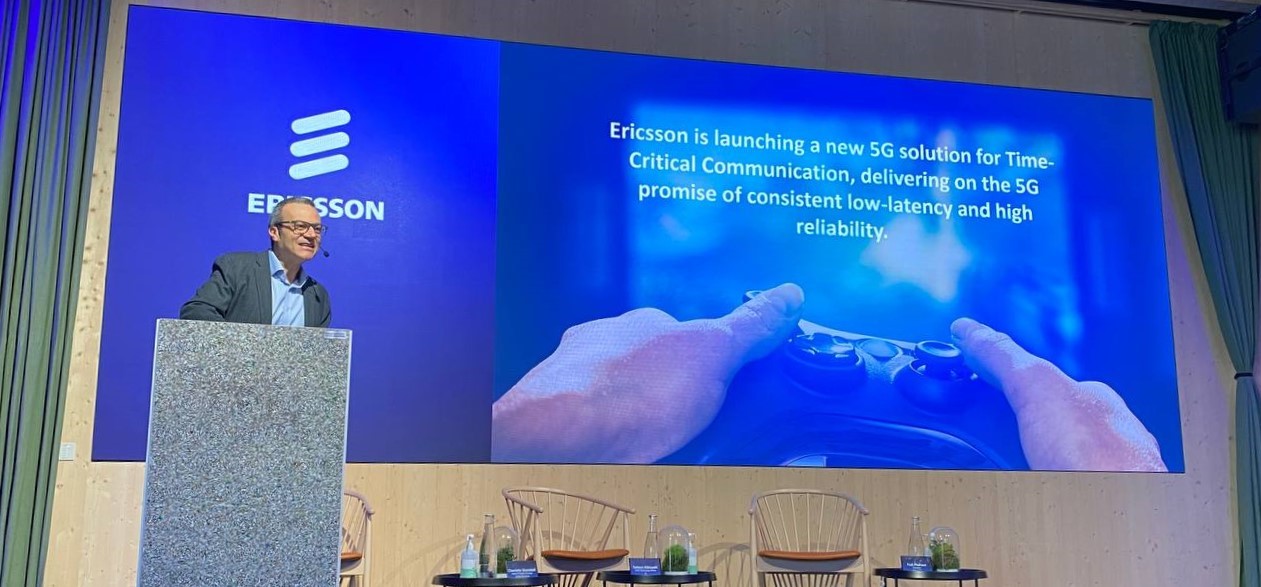 Chafic Traboulsi introduces Ericsson's new innovative solution
Chafic Traboulsi, vice president & head of networks, Ericsson MEA, said, "Today we are very proud to announce the launch of a new end-to-end solution called time-critical communication based on 5G technology. This solution is fulfilling the 5G promise."
"There's a lot of applications that need to be used that are time-critical. These time-critical applications are required to guarantee consistent low latency and higher reliability. We need to be able to bound the performance and the reliability, within a certain framework to guarantee the service for those applications," explained Chafic.
In his presentation, Chafic mentioned cloud gaming, cloud AR, cloud VR, remote control, remote driving, road safety, industrial control, and real-time media. The new software toolbox involved with Ericsson's new time-critical for 5G networks utilizes a holistic and step-wise approach to remove delays, interruptions, and lags.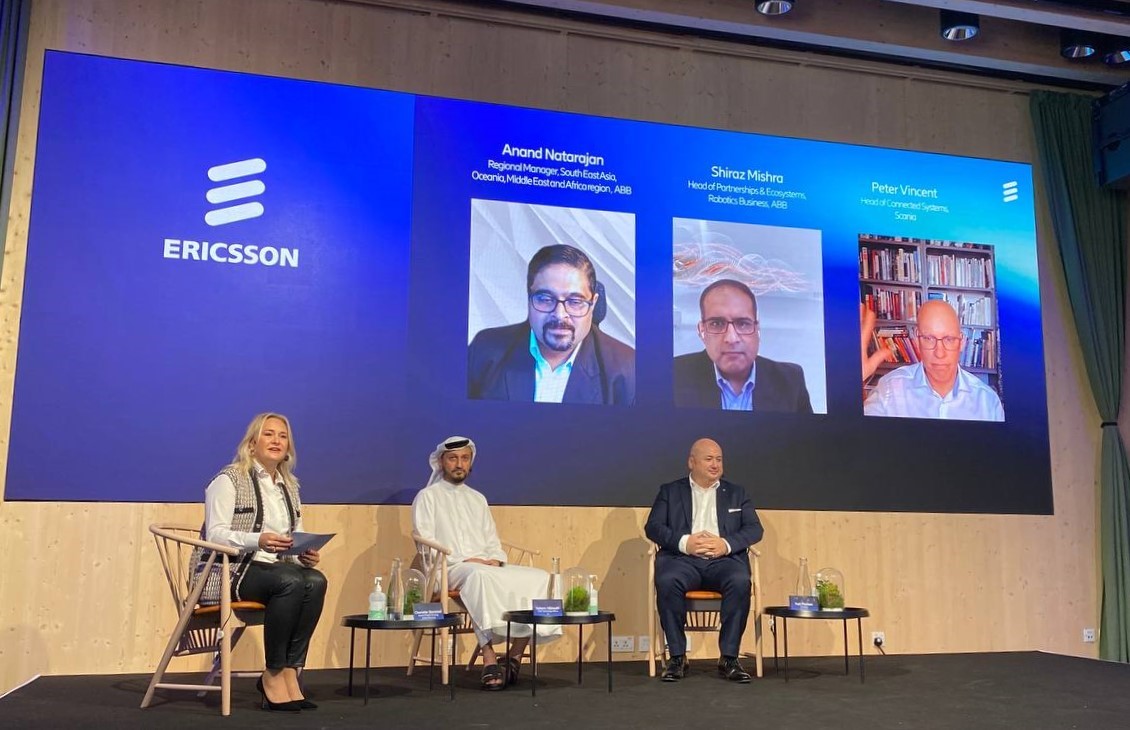 Fireside chat during Ericsson's Imagine Possible event
Moreover, the event also highlighted how next-generation technologies will enable the fourth industrial revolution featuring Fadi Pharaon, president, Ericsson MEA; Saleem Alblooshi, CTO, du; Anand Natarajan, regional manager, Southeast Asia, Oceania, MEA, ABB; Shiraz Mishra, head of partnerships & ecosystems, robotics business, ABB; and Peter Vincent, head of connected systems, Scania, as panelists.
Charlotte Skanstad, head of digital strategy & new business, Ericsson MEA, moderated the panel which covers topics on 5G (areas of development and hindrances) and collaboration and successful outcomes.
"In the UAE today, we have 5G as a reality," says Saleem. du's CTO mentioned four pillars that foster innovation from an end-to-end perspective. These include 5G, IoT, cloud computing, and artificial intelligence. "We need to collaborate, bring brains together in order to foster technology and harvest from the capabilities that need them."
"To have access to a wide 5G coverage is really the basics that will propel the simulation that we all are pushing for. We have been engaging for many years now, with different academia and industry partners, to learn more about what an industry really requires and what kind of skills and knowledge do we need to bring to the table in order for these industries," pointed out Fadi.
As for Peter, when it comes to the hurdles of 5G rollouts, cost and coverage are crucial factors. "If we don't have good enough coverage on the technology we are using, then it's hard for us to roll out and have backup alternatives." He also mentioned that it's all about finding the balance on how to combine 5G and network configuration, where it's cost-efficient along with value-added services.
Touching the topic on geographical differences, Anand said, "There are both external factors in the market and internal priorities for companies operating in various countries that have an influence on the speed of 5G services taking off in the country, or even in the reach of the existing infrastructure of communications networks. We also see a big role in the technology roadmap, specifically around the digitalization strategy."
Shiraz also shared his input on the importance of collaboration. He mentioned, "We are at the adoption rate which is not widespread; we need to accelerate the adoption. Until we get there, we need to provide the individual needs that come together with the ecosystem to create a thought portfolio that can communicate the value of 5G technology."
Also present at the event is Jan Thesleff, commissioner-general of the Swedish Pavilion at Expo 2020, who reiterated the long-standing partnership between the government and Ericsson. "The motto for our participation here at Expo 2020 is co-creation for innovation. And that is exactly what Ericsson intends to do here at the Expo. Sweden, Expo, Ericsson, we are all hurrying towards the future, but always in parallel."
Another significant part of the event is the virtual presence of Haben Girma, a disability rights lawyer, author, and influential speaker that embodies that nothing is impossible in this world, particularly with the power of technology. "Inspiration is a beautiful emotion, especially when it leads to action. So, think about all the different things we can do to make our technology more inclusive, our communities, our workplaces, our schools more inclusive, so that disabled people become fully part of our communities."