Huawei delivered a comprehensive vision for fifth-generation (5G) networks, in addition to cloud, video, IoT, and more at Mobile World Congress 2018. The Chinese ICT solutions provider shared its vision for a collaborative ecosystem that could stimulate innovation and the development of these emerging technologies. The company launched over 20 new products and solutions at the event, underlining its commitment to industry innovation.
Huawei fostered important discussions at this year's Mobile World Congress, focusing on key issues of better connections, better business growth, and better experience, and showcased many of its latest products and scenario-specific solutions that meet customer demands. With its carrier customers and partners, Huawei used MWC 2018 as a platform to demonstrate how it is helping to build a fully connected, intelligent world.
In preparation for the annual event in Barcelona, Huawei successfully held the Global Digital Transformation Forum. The forum focused on 5G, new economic value, business-to-business (B2B) services, big video, and operation transformation, and discussed how to accelerate operators' digital transformation in the age of All Cloud, gathering more partners to forge a favorable digital ecosystem, and enhancing digital infrastructure.
5G end-to-end product solutions
Following the forum, Huawei unveiled a full range of end-to-end (E2E) 3GPP-compliant 5G product solutions. The release covered the core network, the bearer network, base station, and terminals. Huawei's 5G product solutions are entirely based on 3GPP standards, with full range, full scenario, and all-cloud being the defining characteristics. The featured products are also the only available options within the industry to provide 5G E2E capabilities.
The first wave of 5G deployments will take place in buildings and densely populated urban areas, Huawei predicts. Diverse site forms are therefore required to accommodate the needs of complex deployment scenarios, offering continuous coverage and fulfill capacity requirements of indoor and outdoor hotspots. Huawei's new 5G product solutions support millimeter wave (mmWave), C-band, and all Sub-3 GHz frequency bands. The products cover all site forms including tower sites, pole sites, and small cells.
Huawei launched two products, the C-band 64T64R and 32T32R Massive MIMO AAUs, to deliver ubiquitous Gigabit per second (Gbps) experience. These AAUs support 200 MHz large bandwidth and 3D beamforming to cover buildings, offer uniform coverage, and meet the demands of various other scenarios. The products support diverse scenarios in centralized radio access network (C-RAN) and distributed radio access network (D-RAN) deployment mode. The optical interface speed is less than 25Gbps, which is ideal for large-scale 5G deployment.
In addition, Huawei's new compact 5G Massive MIMO products working in the C-band and mmWave allow for deployment on street lamp poles to fill coverage holes and boost hotspot capacity. The 5G LampSite is backwards-compatible with 4G. Existing CAT6A network cables or fiber optic cables can be used to achieve indoor 4G and 5G co-deployment with zero cable adjustment or site addition.
In the 5G era, wireless sites will be deployed in hybrid D-RAN and C-RAN networking scenarios, Huawei predicts. Therefore, the company launched BBU5900 and CBU5900 to suit distributed and centralized sites, respectively. BBU5900 is the most highly integrated site solution currently available in the industry, according to Huawei. It supports all RATs (2G, 3G, 4G, and 5G) and all frequency bands, and offers 50Gbps backhaul capability to meet 5G services' long-term development needs.
CBU5900 features the centralized deployment of a large number of baseband units to support the C-RAN architecture. Using CBU5900 helps to simplify remote sites, reduces the demands for air-conditioned equipment rooms, and contributes to quick satellite clock synchronization across the entire network. This approach also reduces the number of site visits during maintenance and installation, and considerably lowers future site maintenance and expansion costs.
Other 5G solutions Huawei launched at the event include a 5G core network solution which uses micro-service-centric architecture; the Huawei X-Haul 5G bearer solution which supports multiple technologies, such as IP, OTN, and microwave, with the aim to help operators resolve bearer network issues in large-scale 5G deployment; and a range of 5G terminals.
In Seoul, South Korea and Canada, there have been the world's first waves of 5G subscribers who use Huawei's commercial 5G terminals. Based on 3.5 GHz and mmWave, users can enjoy a fiber-like experience of wireless home broadband services with the rate exceeding 2Gbps. In addition, Huawei will launch 5G smartphones in 2019.
2018 will be remembered as the first year that marks the beginning of the 5G era, Huawei claims. Using a full range of leading and mature 5G E2E full-scenario product solutions, the company has realized the continuous deployment of 5G sites in more than 10 countries, including China, Korea, Canada, Germany, UK, and Italy. In typical densely-populated urban areas, these product solutions have provided ubiquitous Gbps-level access rate, hundreds of Mbps of indoor access experience, and over 20Gbps cell capacity.
Building a better connected world
These launches were not the only groundbreaking 5G announcements made by Huawei at MWC. The company, and a host of other leading companies including China Mobile, Deutsche Telekom, Digital Domain, Fraunhofer FOKUS, GE, CEPRI of SGCC, Tencent, TIM and Volkswagen AG, together announced the inauguration of the "5G Slicing Association". The association will address requirements from vertical industry and the potential application scenarios of 5G network slicing on the way to defining new business models.  The initiative will study key technical issues, cooperate with slicing related standards development organizations (SDOs) and foster test beds and trials to verify 5G network slicing capabilities.
In addition, Huawei partnered with Zain Saudi Arabia, signing a Memorandum of Understanding promising to develop a new network strategy in the Kingdom. The aim of the MoU is to accelerate the realization of 5G networks and assist Zain in building the most advanced end-to-end networks in the region. The two companies will work together to accelerate the deployment of 4.5 to 5G networks, make further advances towards full cloudification, and produce additional strategy and planning in the field of ICT Synergy Cloud.
Huawei also used MWC as a platform to release a range of cutting-edge products and solutions. Day two saw the launch of AUTIN, an Operations Consulting and Software as a Service (SaaS) solution for Digitized Operations Services to help operators manage complex hybrid ICT environments. AUTIN delivers AUTomation and INtelligence to modernize and reshape operations for the digital era. On the same day, Huawei released the OceanStor Dorado18000 V3, a high-end, intelligent all-flash array (AFA), which helps customers manage storage resources for mission-critical enterprise services.
"AUTIN's launch marks a new chapter for Huawei," said David Shen, Director of Assurance and Managed Services (AMS) at Huawei. "Operators can now quickly gain access to our industry leading digital platform and new capabilities such as automation and AI. AUTIN reduces manual work by automating simple and recurring tasks, which increases consistency and allows staff to focus on more important work. It provides actionable insights through real-time analytics and faster fault resolutions through root-cause analysis."
Following this, Huawei launched the Intent-Driven Network solution, which aims to bridge the gaps between the physical network and business goals by creating a digital twin of the network infrastructure. These technologies will enable software-defined networks (SDNs) to evolve into intent-driven networks, and maximize business value, the company maintains.
"Intent-Driven Networks can accurately read a user's intention, and make it happen, because network configuration is automated from end to end," said Kevin Hu, President of Huawei Network Product Line. "These networks can also sense the quality of the user experience in real time, and perform predictive analysis so that they can proactively optimize performance."
"The intelligent world is drawing near, filled with potential and possibilities," concluded Ken Hu, Huawei Rotating CEO. "Groundbreaking technologies like 5G and IoT promise to solve complex business challenges and improve the lives of the population. Yet challenges remain on our path before these dreams are realized. MWC 2018 was an excellent opportunity for us to meet with other leading companies and discuss how together we can overcome these obstacles, achieve sustainable business growth, and Build a Better Connected World."
Huawei's vision of the future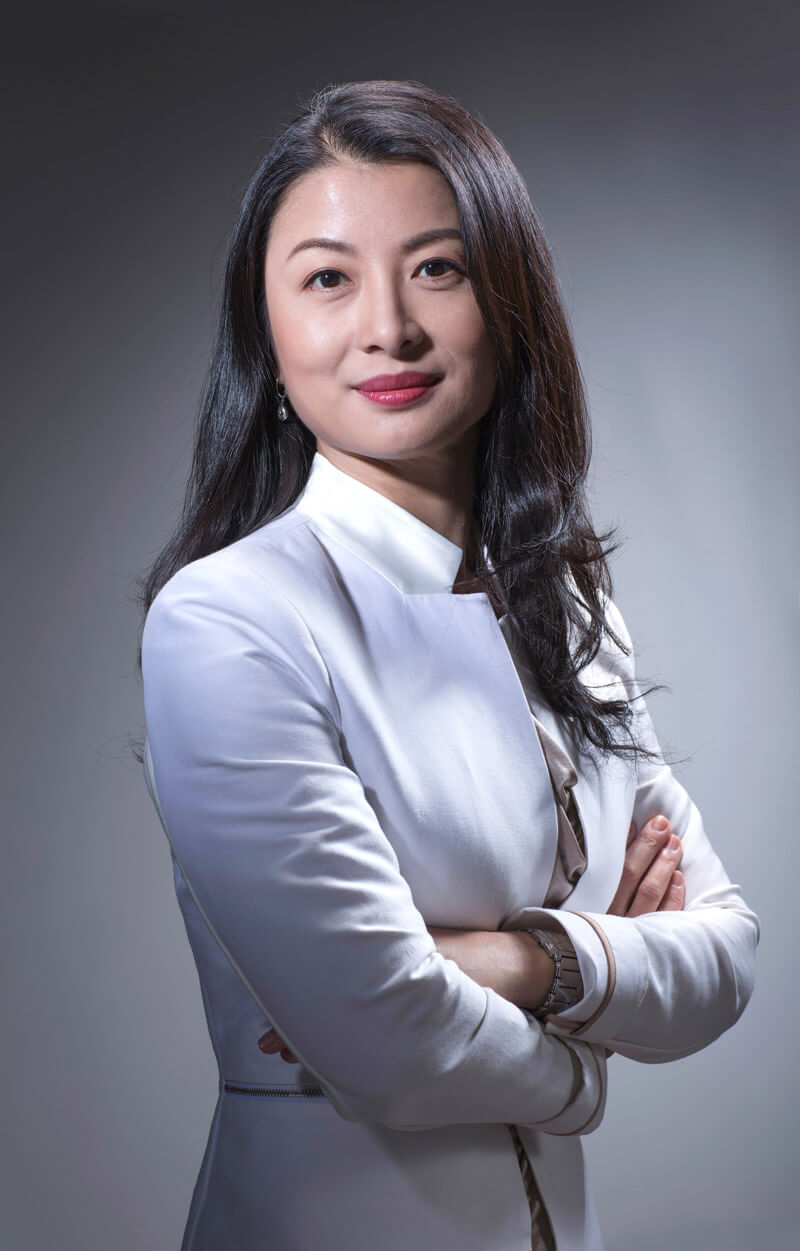 Huawei's vision looking ahead is that everything will be connected - from toothbrushes to refrigerators to vehicles. All things will be connected, all things will be intelligent, and all things will have sensors. This vision was touted by Joy Tan, Huawei's President of Global Media and Communications at Mobile World Congress 2018 during a media workshop.
"In the future we're going to see a lot more connectivity," Tan said. "We anticipate that by 2025, there will be 100 billion connections around the world between people and things." With all that information and connectivity in the cloud, she explained how the cloud will become a sort of "digital brain" filled with data that will help people understand more about their lives. "This is how we envision the future," she said, "all things sensing, all things connected, and all things intelligent."
To enable this intelligent world, Huawei has committed to bringing digital to "every person, home and organization for a fully connected and intelligent world," Tan said, explaining how Huawei will release more information this year about how the company plans to target these different areas with innovative digital solutions.
Tan also highlighted Huawei's core values, underlining the company's commitment to being "customer-centric" and practicing "self-reflection" - commitments she said are integral to Huawei's operations. The company's values are reflected by its sales results which "more than doubled from 2012 to 2017," Tan said. Huawei generated around $35 billion in 2012 compared to around $92 billion in 2017, she added.
From an employee perspective, Huawei had about 15,000 staff in 2012 compared to around 180,000 employees today worldwide. "This is a key component when looking at revenue generated per capita," Tan said. "Back in 2012 we had US$ .23 million per person and in 2017 we had about US$ .51 million per person. As our business has grown globally, our efficiency and productivity has improved," Tan concluded, referencing Huawei's global team.