Telecom Operators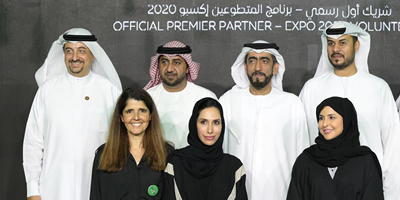 The search for the 30,000 'faces' of Expo 2020 Dubai is building momentum with Etisalat announced as the Official Premier Partner of Expo 2020 Volunteers. Etisalat will launch an awareness campaign to encourage millions of its customers to volunteer in the lead-up to and during the largest event ever held in the Arab world.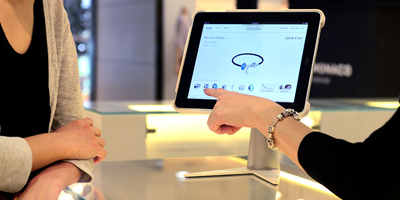 As a one-stop-shop for empowering the UAE's enterprise sector, du, from Emirates Integrated Telecommunications Company (EITC), is enabling small-to-medium businesses to flourish through the launch of an efficient, affordable POS solution.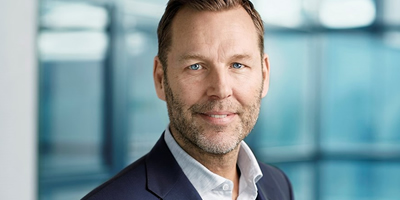 Emirates Integrated Telecommunications Company is pleased to announce the appointment of Johan Dennelind as its new Chief Executive Officer. Johan will be replacing the outgoing CEO, Osman Sultan, who recently announced his decision to step down after almost fourteen successful years at the helm. We thank him for his tireless contributions, vison and unmistakable passion, all of which have contributed to the establishment of EITC as a dynamic force in the UAE's telecommunications market. Johan will take up his appointment in early 2020.
Emirati telecommunications group Etisalat signed an agreement to acquire 100% of cybersecurity fim Help AG business in both Saudi Arabia and the UAE.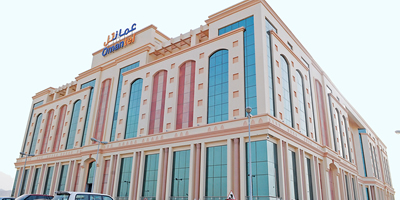 Omantel, a wholesale world-leader in ultra-low latency networking, has launched a dedicated International Network Operation Centre (INOC) in Oman. INOC enables Omantel to meet customer experience key performance indicators (KPIs) while troubleshooting network issues before they can impact service quality. The INOC has been deployed in response to accelerating growth in Omantel's wholesale international customer base and expanding global network footprint.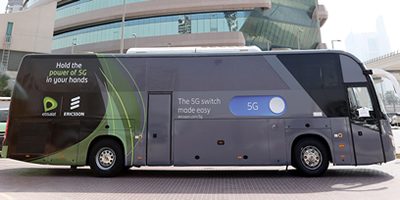 Etisalat and Ericsson are embarking on an exclusive roadshow – The 5G Experience Bus – showcasing 5G capabilities through innovative use cases. The roadshow will demonstrate how 5G will enhance digital transformation to all UAE consumers and businesses.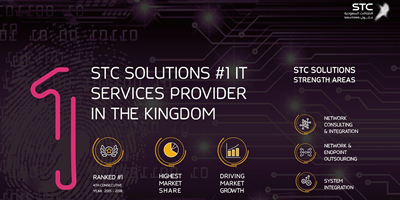 STC Solutions retained its position as the #1 IT service provider in the Kingdom of Saudi Arabia for the fourth consecutive year according to the latest report published by International Data Corporation (IDC); a global firm specializing in market research. This is the fourth consecutive year for STC Solutions to be named the market leader with a market share reaching 16.8% in 2018; 7.8% higher than its closest competitor.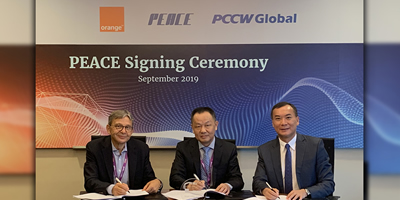 PCCW Global, the international operating division of HKT, Hong Kong's premier telecommunications service provider, Orange, the leading telecommunications operator in France and a major investor in over 40 submarine cables in the world, and PEACE Cable International, a leading international submarine cable operator, signed an agreement during the Submarine Networks World event in Singapore to deploy the Pakistan and East Africa Connecting Europe (PEACE) submarine cable system, with a 12,000km ultra-low latency high-speed cable system that will relieve critical congestion on one of the busiest data routes in the world.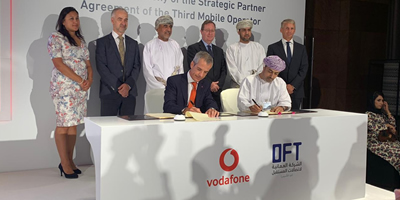 Vodafone Group and Oman Future Telecommunications ("OFT") today announced a strategic partnership agreement in the Sultanate of Oman as part of Vodafone's Partner Markets programme.