The global market for network automation software hits $4.36 billion in 2020, with Nokia and Huawei among the leading telecom vendors, according to a new Appledore Research report.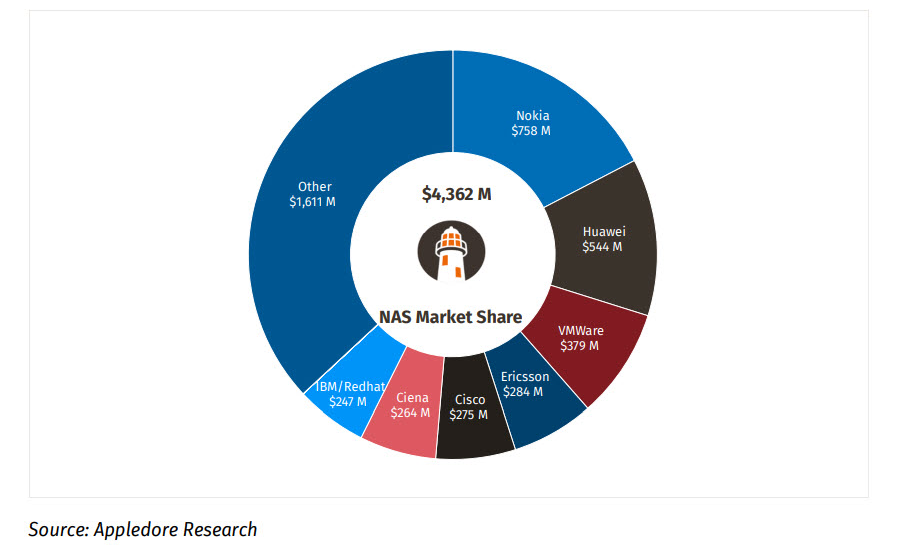 The Finnish vendor ended the year with a 17% share of the market with $758 million followed by Huawei with a 12% market share, recording $544 million in revenue. VMware had $379 million in revenue and a 9% market share, indicating a structural transformation within the market.

"The modernization, digitization, and cloudification of telecom networks over the last few years have not only resulted in a change to architectures and strategies. In our view, the telecom software market landscape itself has now been transformed," analysts said in a blog.

According to the report, the top three vendors from Finland, China, and the US accounted for about 38% of the market in 2020. On the other hand, second-tier players captured an aggregated 25% market share. This shows a relatively high percentage of involvement from other tech companies.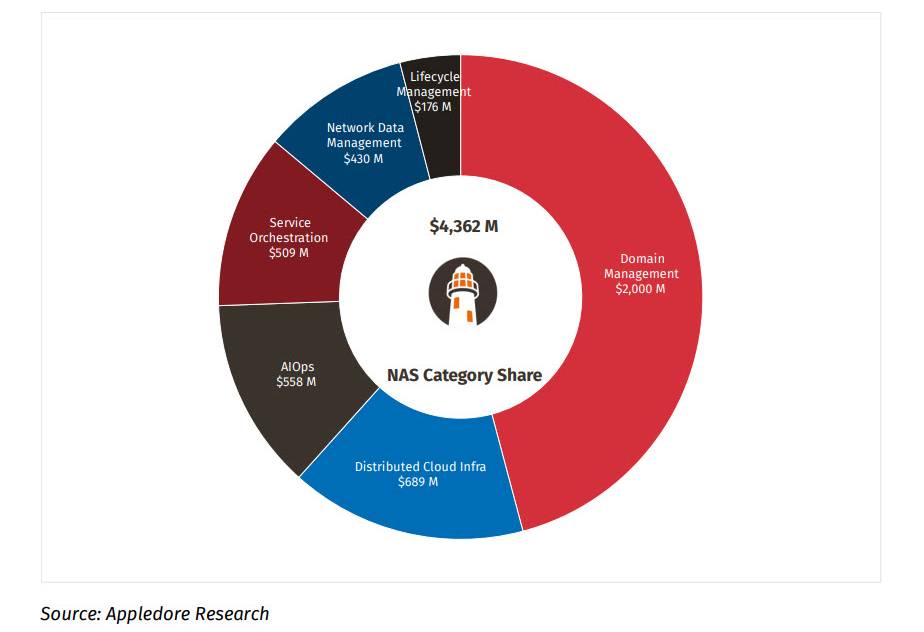 In the latest report, the network automation software market has been broken down into six categories for analysis. Dominating the market with almost 46% is domain management, which includes network-facing functions and near real-time controllers, valued at $2 billion in revenue.

This is followed by distributed cloud infrastructure management that generated $689 million last year, artificial intelligence for IT operations (AIOps) with $558 million, service orchestration with $509 million, network data management with $430 million, and component lifecycle management at $176 million.

The analysts believe that automation is the dominant business driver behind new spending on software. Network automation is an operational philosophy that CSPs must need to adapt to succeed and thrive. "CSPs must change metrics, incentives, organizational structures, and root out long-held assumptions and prejudices that are no longer true."